News
Autumn painting and drawing workshops
The Art Room in Barlow, Friday 10th November £79
SOLD OUT!!
Hazel will be hosting an inspiring workshop at The Art Room in Barlow, Chesterfield S18 7TE

Click here for more details OR to join the waiting list
Street Scenes Pen and wash - Saturday 4th November 10 - 12pm £30
Drawing Derbyshire Landscapes - Saturday 5th December 2 - 4pm £25
Hazel will also be hosting two inspirational mini-workshops at West Studios in Chesterfield, Sheffield Road S41 7LL, all materials provided and suitable for all abilities.
Click here fore more details and to book your place
On-line art workshops for Autumn and WInter 2023
Hazel's popular range of live zoom sessions are back, focussing on simple ideas to encourage you to have a go at home, just £12 each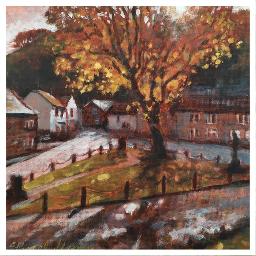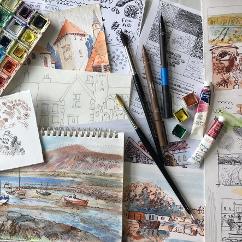 Exhibition in Castleton - August 26 - 28th 2023 The Peveril Centre
Hazel joined forces with Sue Field for a joint exhibition this August. Paintings, drawings, prints and cards, plus live demonstrations throughout the day, also our "art cinema" video presentation featuring a painting demonstration. It was a super event with many visitors and kind comments :D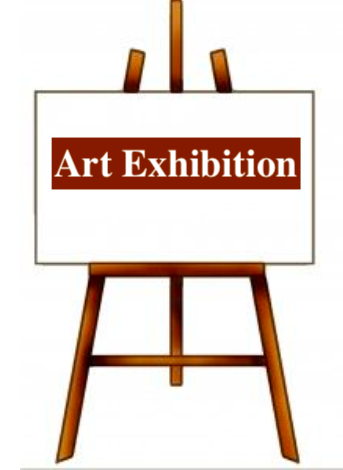 Field Breaks Art Summer Art School - July 17 - 20th 2023
This year Hazel was delighted to host the annual Summer Art School, a relaxed and fun residential course in gorgous rural surroundings at the Nightingale Centre in Great Hucklow, Derbyshire. Primarily aimed to encourage and inspire, the group produced a record number of artworks and enjoyed various demonstrations, both indoors and out!
Places are now available to book for the next Summer Art School in 2024 - click here for details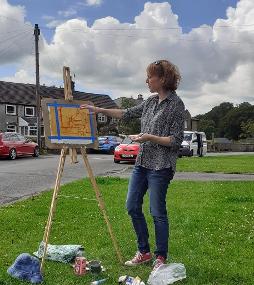 Patchings Art Festival - July 13 - 15 2023
Had a super time at the annual Art Festival at Patchings, near Mansfield / Nottingham this year. Three days of arty fun, I was demonstrating as part of the Art Profile group. You can now purchase tickets to my demonstration for just £5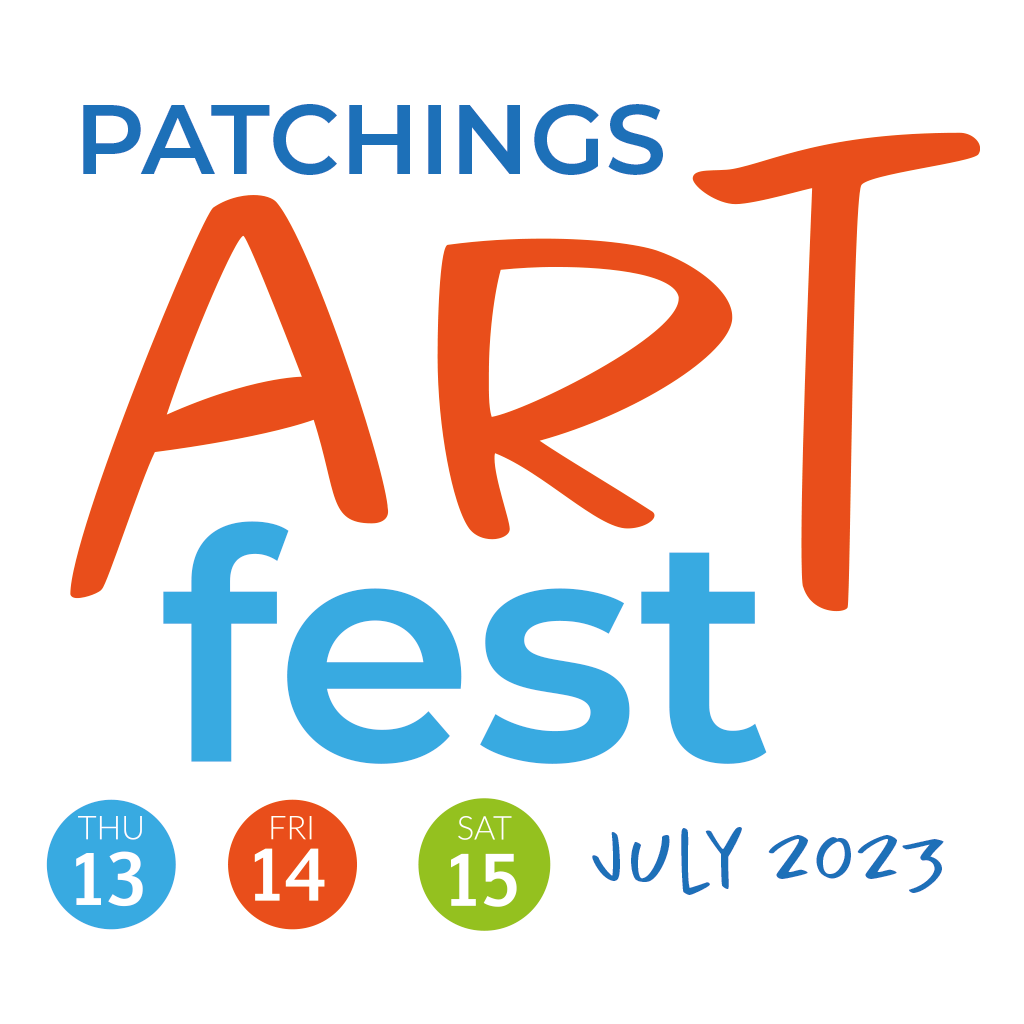 Derbyshire Open Arts May 2023
Thrilled to exhibit as part of this year's Derbyshire Open Arts event, and to be featured as a Maker in May! I displayed a new portfolio of work at the end of May at the Whitworth Centre in Darley Dale, over the late May bank holiday weekend. Thanks to all the visitors and lovely comments, it was great to see you there!!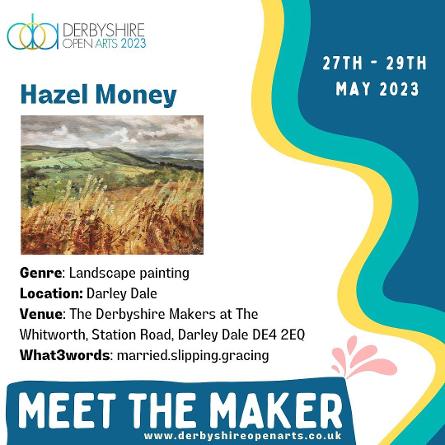 Leisure Painter Magazine June issue 2023
Hazel was recently asked to write a short article for the popular Leisure Painter magazine, which is now on the magazine shelves at your local newsagent. Focussing on greens, a recent project...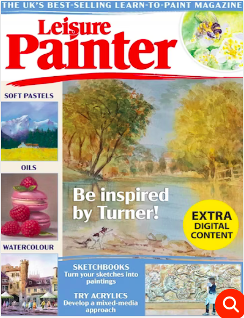 Reflections Magazine
Once again Hazel has been featured in a regional magazine, talking about her artistic practice as a landscape artist and tutor,as well as various hints and tips on work/life balance! You can read the full article here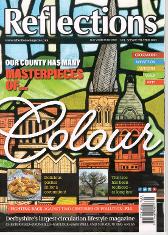 FOR NEWS ARCHIVE CLICK HERE >>>>
Tuition
Are you looking for a reliable art tutor for your art group or society? Hazel will deliver painting or drawing workshops to individuals, small groups or art clubs, also give talks on a variety of interesting and amusing artsubjects. For a list of popular workshops, please click here
Travelling regularly around the Midlands and beyond, please contact Hazel for a quote for places further afield.
Price guide: £180 for half a day, £250 for a full day plus travel - hourly rate also dependent on distance travelled, please enquire for a quotation.
What people say:
"I can highly recommend Hazel for your art group - she brought a lot of new ideas and was great fun to boot!" Jon, Derbys Event Guild
"Helpful, honest and reliable, we learned loads today thank you so much!" Brenda, Leicester
"Hazel was easy to contact and so quick to reply - our regular chap couldn't make it and Hazel stepped in at short notice - really glad now and we're hoping to have her back again!" Steph, NHAS
Field Breaks Art
In late 2020 Hazel took over the running of Field Breaks Art, Derbyshire based provider of specialist interest art and craft workshops, including the ever-popular botanical illustration classes. Click here for more info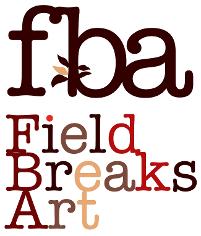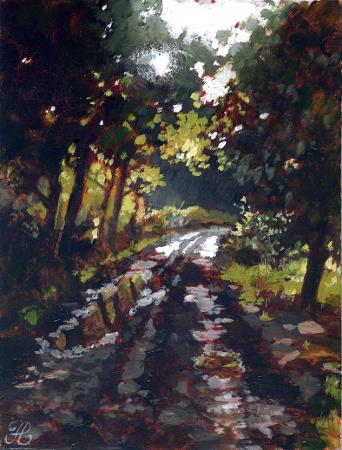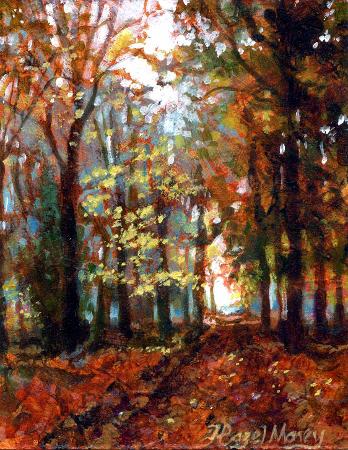 Paintings
Hazel is a painter and art tutor living and working in Derbyshire. Her paintings depict Derbyshire's varied landscape, with many completed on-location using acrylics or oils. She captures quiet unassuming landscapes that explore the subtle moods of the seasons, exploring forgotten corners and unusual views away from the beaten path.
In 2020 Hazel designed and published a book "Castleton in Quarantine" featuring drawings from the first two months of lockdown.