A selection of works on canvas, in acrylic and oil paints. Click on the thumbnails for a larger view
Some more recent works from my collection, some are now available to purchase on-line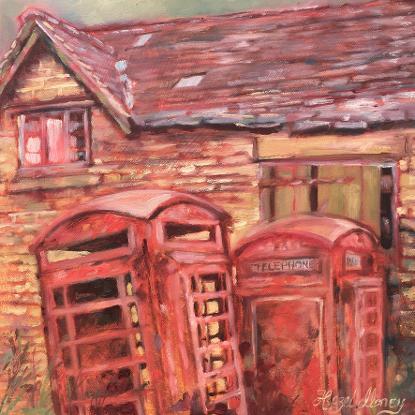 "Out of Order"
Oil on Canvas, unframed 12" x 12" £290
A pair of old phone boxes hidingat Wingerworth, near Chesterfield. All those negative shapes and textures, sliding purple slates and rotten wood, just what we artists love.
"The Road to Chapel"
Oil on Canvas, framed 30 x 24cm £290
If you know this view, you'll know that to obtain this view you take your life in your hands. That's the "Dragon's Back" on the horizon, and behind that Chinley Churn, near Hayfield, High Peak.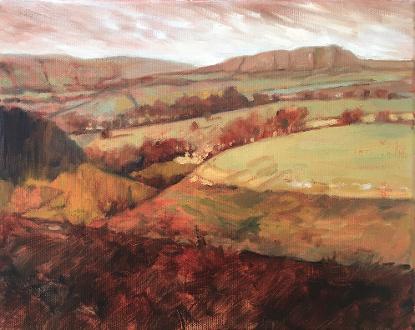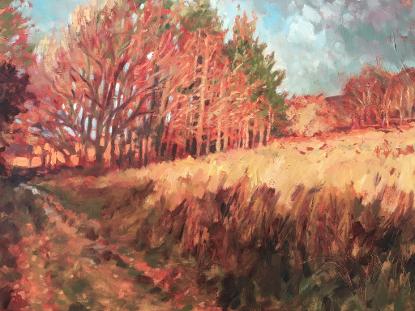 "Trees below Millstone Edge"
Oil on Canvas, unframed 16" x 20" £290
A dull day above Hathersagesuddenly turned to fire as the late Autumn sunshine came out, illuminating the tree tops and throwing the lane into dark shadows.
"Winter contrasts, Castleton"
Oil on Canvas, unframed 16" x 16" £340
Anybody who has lived in Castleton will know that in Winter time, the sun never shines as the village hides at the foot of a steep hill. Venture out towards the fields though, and the contrast on a sunny day is stunning.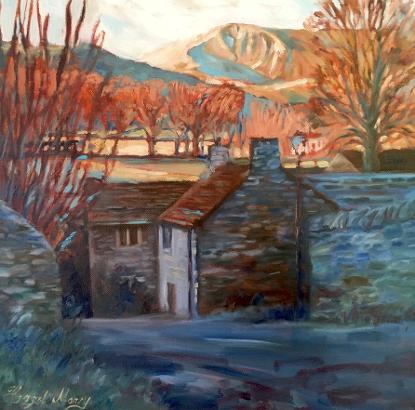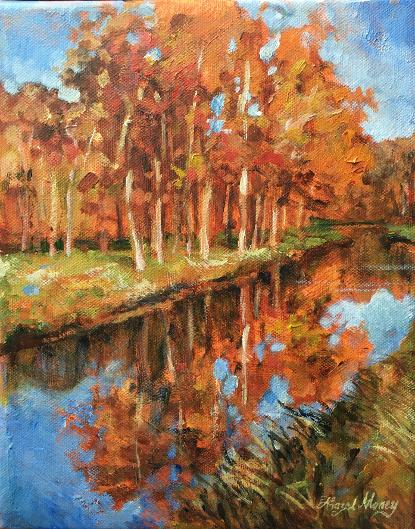 "Autumn reflections on the river Wye, Bakewell"
Acrylic on Canvas, framed 30 x 24cm £290
One of my favourite subject combinations - trees, autumn colours and reflections. Also available without frame, please enquire.
"Maritime Graveyard"
Acrylic on Canvas, unframed 16" x 16" £290
As a Derbyshire landlubber this is bit of a departure for me, spotted these wonderful old boats on the river Orwell near Pin Mill, Suffolk, they were just crying out to be painted.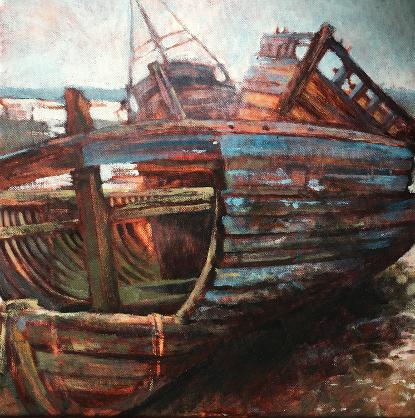 Evening in the Woods - SOLD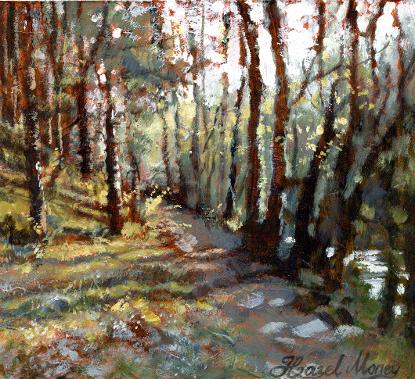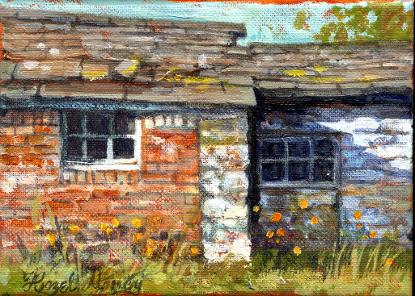 Old Barns, Brough
Acrylic on canvas, unframed 7 x 5" £190
Summer marshes, Derbyshire - SOLD
This is a view up to the Ecton copper mine, near Warslow. A very boggy field full of wild flowers including buttercups and the increasingly scarce ragged robin.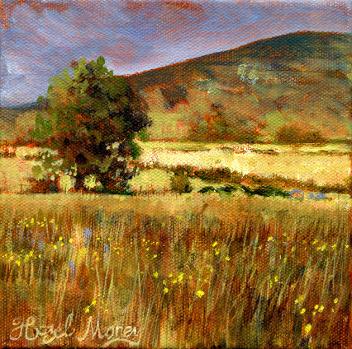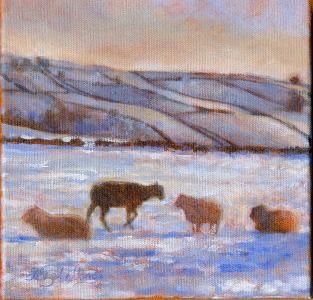 Sheep, Foolow
Acrylic on framed canvas, 8 x 8" £240
A very frosty and cold day, I stopped on my way to work and took a series of photographs. I might have made myself late, but it turned out to be a useful distraction.
Winter Sunlight, Ladybower
Acrylic on Canvas, Framed 12 x 12" £260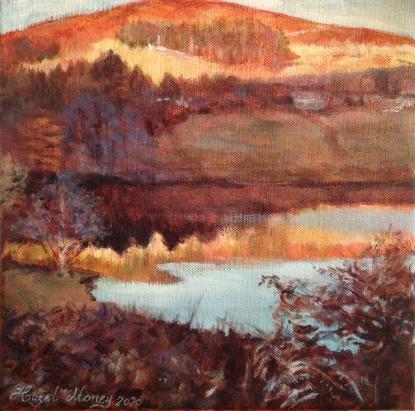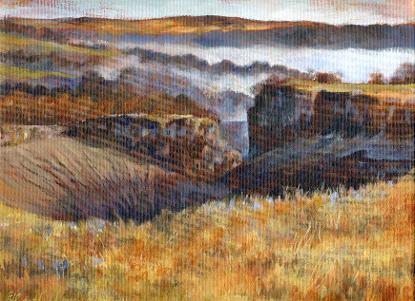 Goddard's Quarry, Stoney Middleton
Acrylic on canvas NFS
A very cool day above the old quarries, this was my favourite place to wander when I lived nearby, I would find myself sketching and painting the view many times.