A small selection of lino prints, featuring differing subjects. Please click on the thumbnails for a larger view...
Some more works from my collection
Braunston - reduction linoprint £60
approx 4.5" square. Several original prints still available, please enquire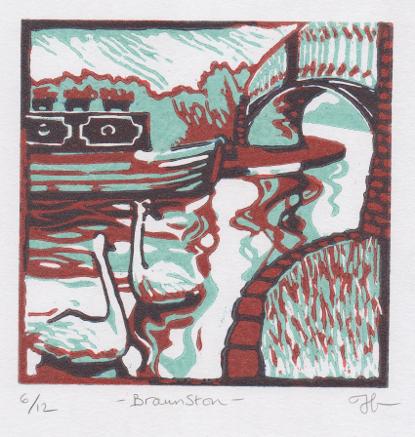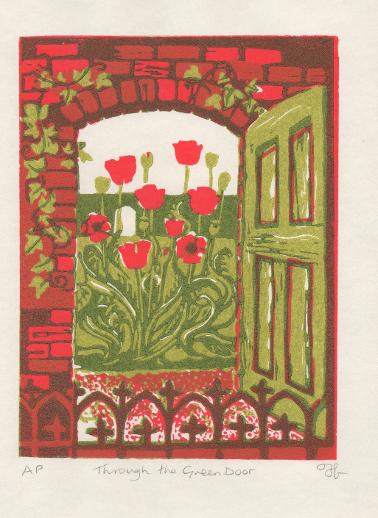 Through the Green Door - Screenprint (red layer) and lino reduction cut £85
Approx 6 x 8". There are a limited number of these remaining - please enquire if you would like to purchase a mounted original
I wish I'd printed more of these - as a result if you are lucky enough to have one of these, treasure it! I seem to recall using a mask on that first (pink) layer.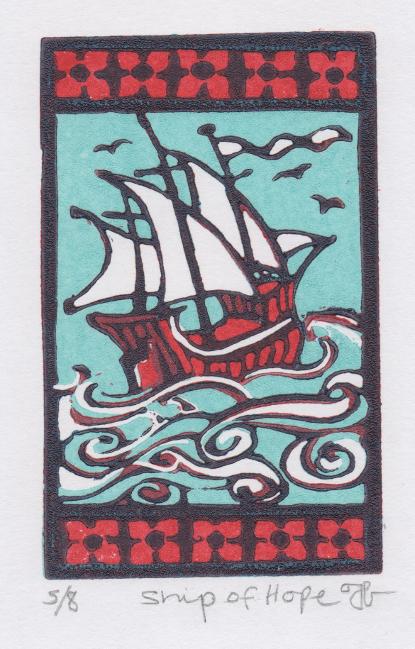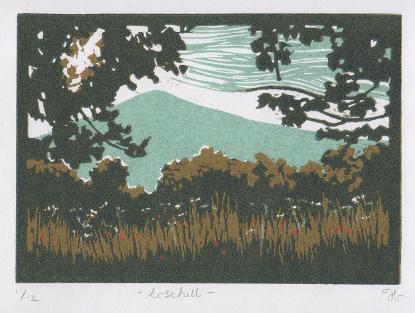 Losehill - SOLD OUT
Another print I should have doubled in number - you never know which will be successful until the last stage!