A selection of acryic works on canvas, featuring differing subjects. Click on the thumbnails for a larger view
Some morerecent works from my collection
Evening in the Woods - SOLD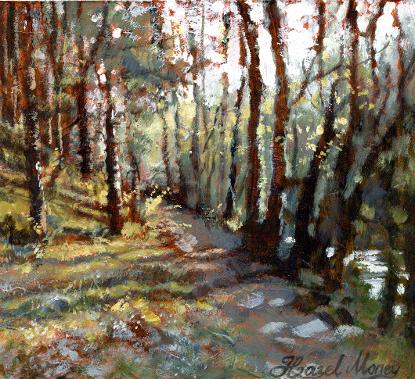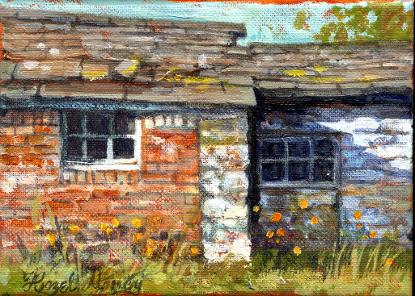 Old Barns, Brough
Acrylic on canvas, unframed 7 x 5" £190
Summer marshes, Derbyshire - SOLD
This is a view up to the Ecton copper mine, near Warslow. A very boggy field full of wild flowers including buttercups and the increasingly scarceragged robin.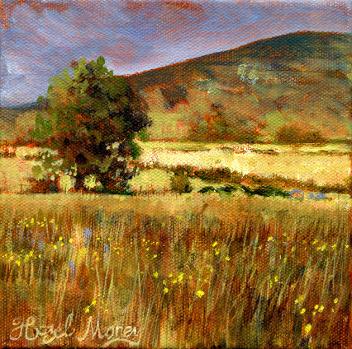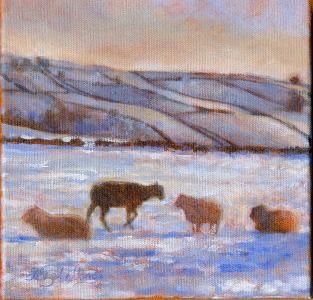 Sheep, Foolow
Acrylic on framed canvas, 8 x 8" £240
A very frosty and cold day, I stopped on my way to work and took a series of photographs. I might have made myself late, but it turned out to be a useful distraction.
Winter Sunlight, Ladybower
Acrylic on Canvas, Framed 12 x 12" £260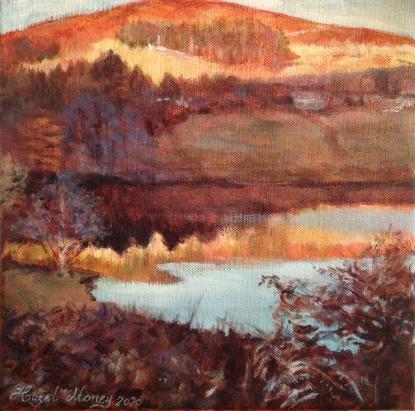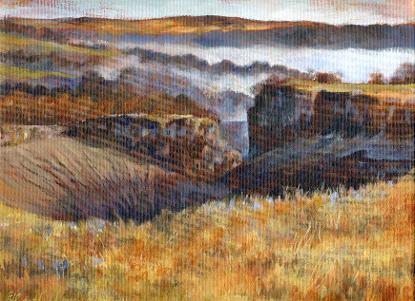 Goddard's Quarry, Stoney Middleton
Acrylic on canvas NFS
A very cool day above the old quarries, this was my favourite place to wander when I lived nearby, I would find myself sketching and painting the view many times.